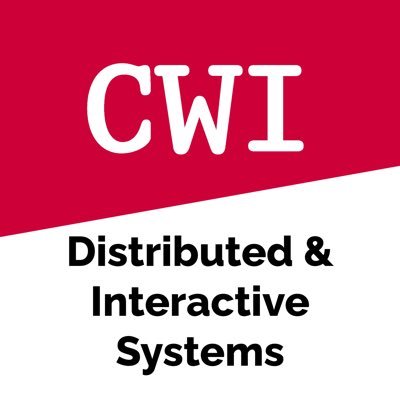 English language proficiency required
RA position
The Distributed & Interactive Systems (DIS) group at Centrum Wiskunde & Informatica (CWI) focuses on facilitating and improving the way people use interactive systems and how people communicate with each other. We combine data science with a strong human-centric, empirical approach to understand the experience of users. This enables us to design and develop next generation intelligent and empathic systems.
Interested in Human-Computer Interaction (HCI) research, and its synergy with Cognitive (Neuro-) Science? We welcome applicants interested in the areas of Augmented/Virtual/Mixed Reality, Physiological Body-centric Computing, Multimodal Interaction, Artificial Intelligence, or Affective Computing.
You will be doing a scientific internship with us here in Amsterdam at CWI, either as part of your master's thesis project or a separate internship. Stipend possible provided your current GPA is greater or equal to 8. We strongly encourage publishing at top-tier conference venues (e.g., CHI, UbiComp, IEEE VR, …), and will mentor you as such.
If a topic interests you, do get in touch (aea@cwi.nl), and we will share more detailed information. Also, you are welcome to propose your own topic, so long as it falls within our broad HCI research areas.
More information on topics: https://abdoelali.com/students/
About the DIS group at CWI: https://www.dis.cwi.nl/
To apply for this job email your details to aea@cwi.nl