English language proficiency required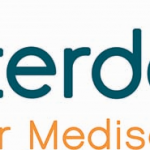 Website Amsterdam UMC, location AMC - department of psychiatry
Life expectancy in patients with severe mental illnesses such as schizophrenia is diminished by up to 25 years, partly due to cardiovascular mortality. Oxidative stress is considered as an important link between mental illness and cardiovascular diseases. In our research group, we are currently investigating an interesting biomarker in psychotic disorders, being Advanced Glycation Endproducts (AGEs). AGEs can be measured non-invasively in the skin through the use of autofluorescence and have been associated with cardiovascular mortality.
Recently, we have found an increased AGE-level in patients who've recently suffered from a first psychotic episode. Now, we are planning to investigate the relation of AGEs and brain volume changes in this population.
As a research intern, you will assess brain volumes from T1-weighted MRI scans and analyse their association with AGE-measurements. Furthermore, you will approach patients from the Early Psychosis inpatient clinic at the AMC for inclusion. This involves explanation about the study (informed consent), a short interview and an AGE-measurement.
You will work at the research floor of the department of Psychiatry at Amsterdam UMC, location AMC –nearby the inpatient clinic. This research internship includes the possibility of publication in an international peer-reviewed journal.
Are you looking for a challenging research internship in psychiatry/neuroimaging? Please send your motivation and resume to j.m.hagen@amsterdamumc.nl. Internships are available from September 2019.
N.B.: familiarity with SPSS (or R) and Freesurfer are a plus.